The AC-400-R is a water resistant antenna cover. This cover is useful when an antenna is exposed on the outside of the case. The cover uses an elastomeric material which has good weather resistance. The metal base part can be fixed to the housing of the product.
Features
Weather proof for outdoor use
Connection Examples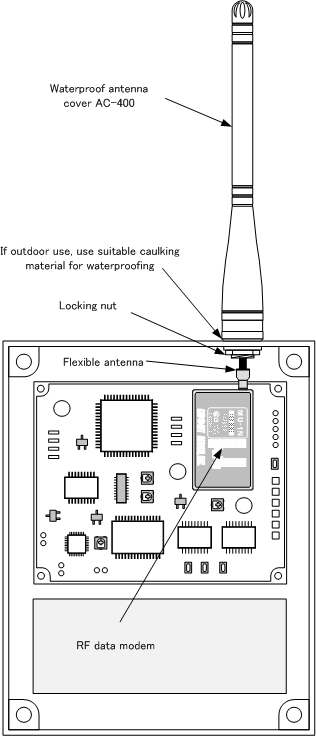 The AC-400-R is a cover that slides over the existing flexible antenna. Designed for direct attachment to the RF unit housing, this will limit the placement of the RF unit in relation to antenna. However it is the most cost effective way of protecting the antenna.
Specifications
Parameter
Specification
Remarks
Length
184 mm (Antenna)
8 mm (Antenna base)
Includes a connector
Attachments
Nut, washer
External View