2020.05.01
[ Video ] [ CDP-TX-07MP, CDP-RX-07MP ] - Showing how to customise the channel table in the transmitter and receiver CDP-TX-07MP, CDP-RX-07MP 434 MHz using Windows setting program.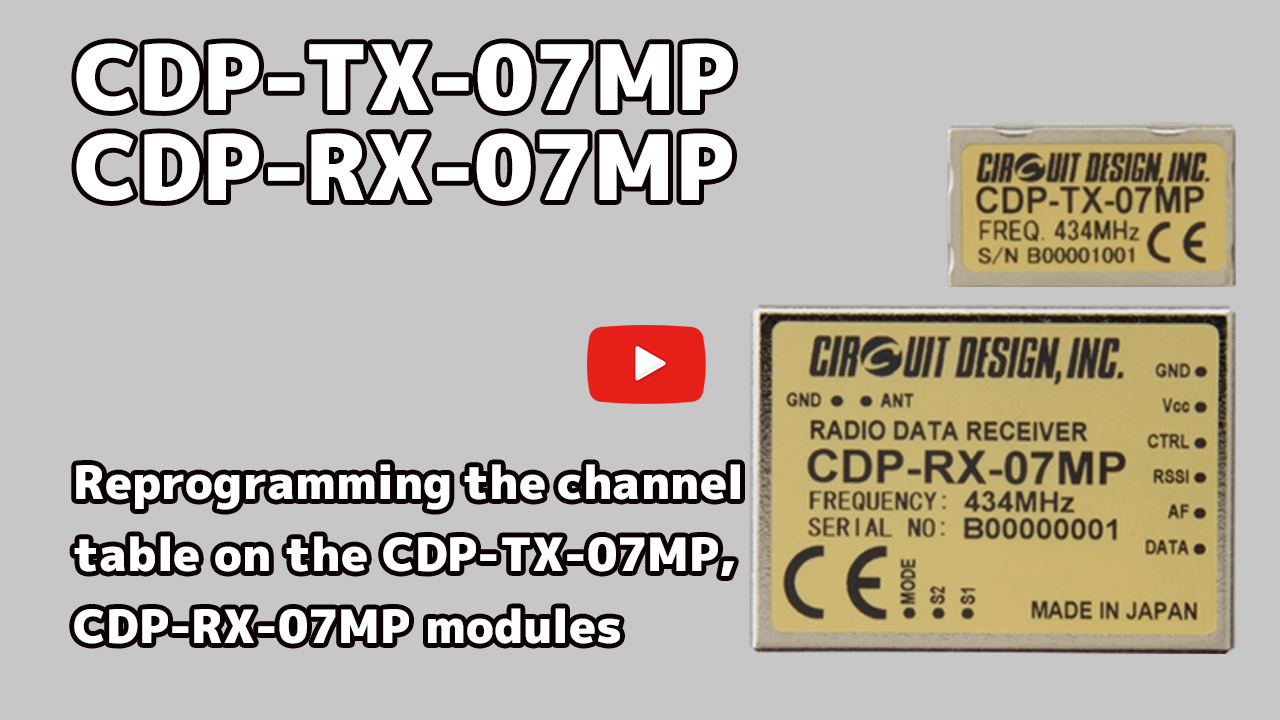 By establishing a serial interface to the CDP-TX-07MP and CDP-RX-07MP 434 MHz transmitter and receiver modules, it is possible to set the individual frequencies in the stored channel table. This video gives a demonstration of the frequency setting and a visual confirmation using a spectrum analyser.
For more information, please refer to the application note here.