2020.10.01
[ Video ] [ SLR-434M ] - Introducing the low power long range radio modem.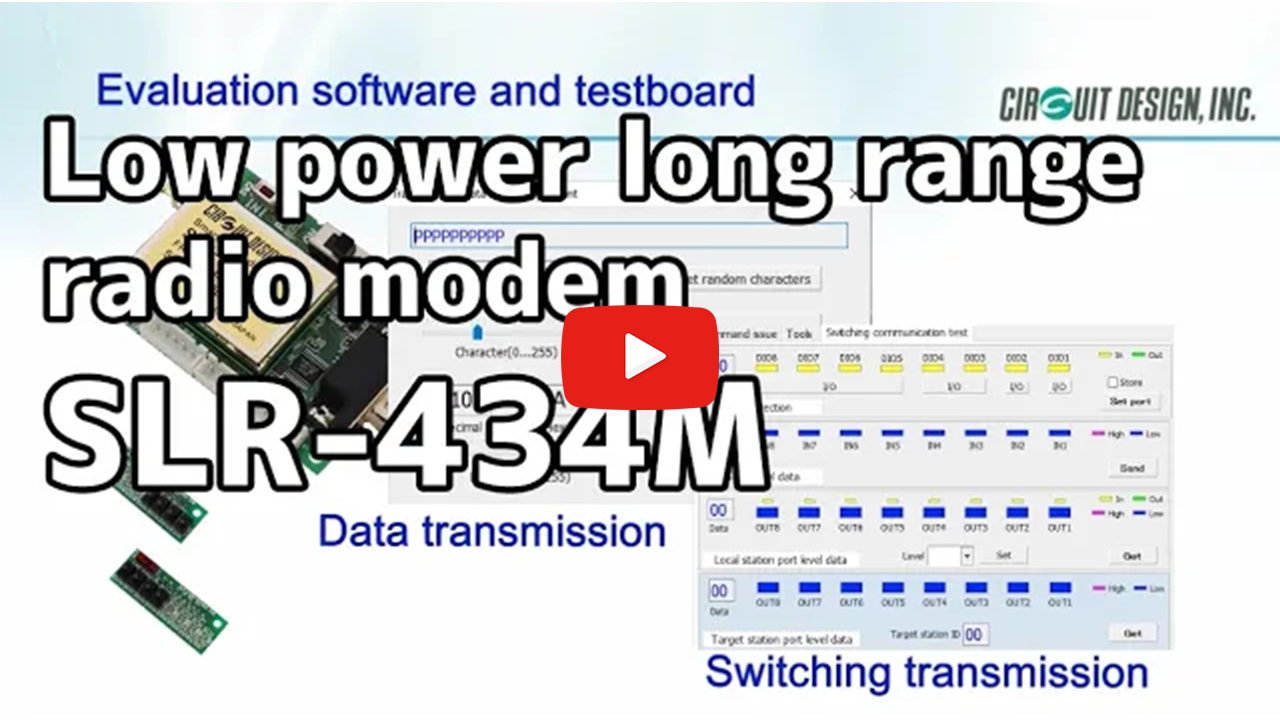 Introducing the low power RF modem, SLR-434M incorporating Semtech LoRa® modulation technology. Circuit Design has managed to combine narrowband technology with LoRa® modulation technique allowing greater reception sensitivity at lower data rates. This has allowed much longer range to be achieved than conventional modules using FSK.
The SLR-434M contains a Semtech's LoRa® wireless RFIC.
The LoRa® Mark and LoRa Logo are trademarks of Semtech Corporation.