2018.10.23
electronica 2018
Dear Valued Customer
Circuit Design will exhibit at the electronica trade fair in Munich, Germany from 13 to 16 November 2018. We would be delighted to welcome you at Stand 127 in Hall C3.
Main exhibits
Industrial radio modules
Radio control of industrial equipment is increasingly common. For example, how many radios are used at one construction site? The number of frequencies is finite.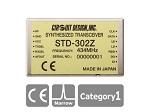 Circuit Design offers transmitters with low spurious noise, and receivers with high sensitivity and selectivity, using narrow band FM technology. The receivers meet the most reliable Category 1 defined in the European standards. Circuit Design has consistently provided reliable and high-quality radio modules for industrial equipment that requires real-time control.
We will present our radio modules and future initiatives that offer high reliability and a stable long-term supply for the industrial market.
Animal mapTM for wild animal management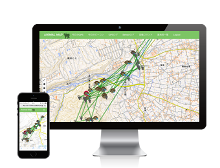 Circuit Design's radio products are also used for IoT and LPWA.
One such application is a wildlife management system. The system that is currently in operation obtains the location information of animals, displays it on a map, and monitors electric fences and traps to prevent intrusion into urban areas.
In Japan, this system has been adopted by more than twenty municipalities and 67 stations are currently in operation. We will exhibit this system at electronica.
Health monitoring system for workers - IOT/LPWA Demonstration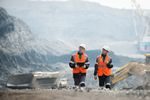 There are multiple applications for acquiring data from various sensors, as well as GPS data, and displaying it on a map. Circuit Design will demonstrate a scalable system for monitoring workers as an application of wireless modules using LoRa and BLE input that is easy to use in small and medium-sized private networks. Using LoRa modules and internet networks, we build IoT systems with our customers.
SLR-BAR - Evaluation kit for LoRa module communication tests
LPWA has the merit of long range with low power consumption, but it is also significantly affected by the environment. Circuit Design offers a LoRa radio unit with integrated antenna so that users can conduct communication range tests outdoors easily and reliably. We also provide an interface box supporting a variety of inputs and power supply with solar panels as options. You can also see this evaluation kit at the exhibition.
We look forward to meeting you at electronica 2018
Sincerely,
Circuit Design Support Team